How to Build Pallet Vertical Garden
DIY pallet vertical garden is great achievement for garden ornaments with vertical alignment of plants on through pallet boards. The pallet vertical gardens are growing rapidly because they carry more for captivating and stunning effects and impacts to garden. You can grow strawberry, expensive herbs and plants which are hard to find, and many types of flowers. The makeover is very simple to achieve in perfection and neatness. We have done a lot for garden out of pallets by building pallet outdoor benches, pallet planter boxes, pallet garden walkways, pallet tool racks for garden tools and many more. You can even find different styles and alignments of vertical garden in previous garden projects.
To try it at home you have to be prepared with supply of following items;
Fabric sheet
Neat and healthy pallet
High class industrial stapler
Potting soil
Cover the back with fabric sheet with staplers to make it firm and strong to handle weigh of soil, The selection of fabric sheet is also beneficial due to powerful support even we place the pallet in vertical position.
The sides and back should also be attached with injection of stapler pins for peak value of grip to possess potting soil in excess.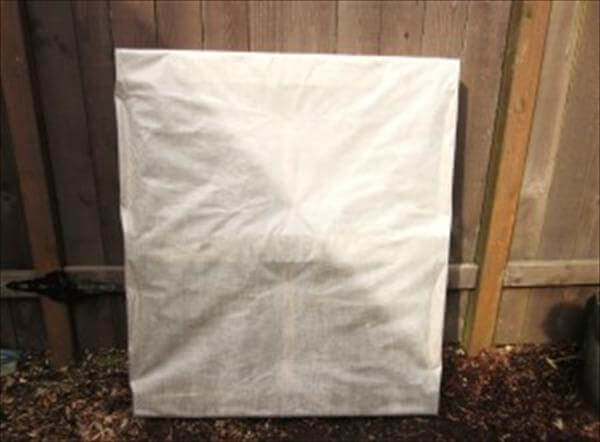 Fill the potting soil though the spaces and stop it when it touches the pallet surface. You can easily  have this potting soil from stores which have tremendous fertility values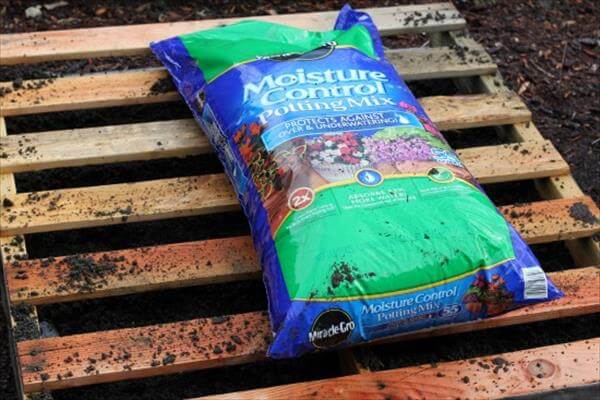 After filling the soil make it push downward to avoid escaping of soil in vertical garden.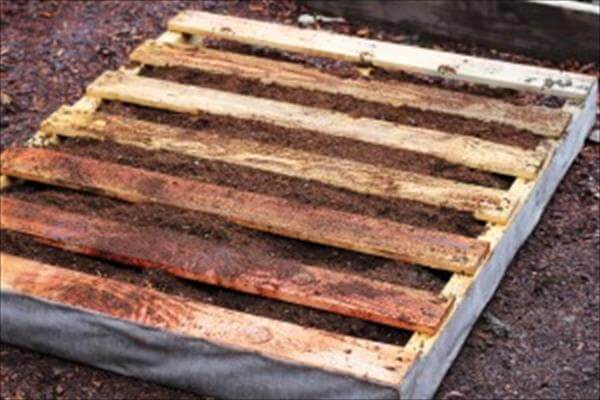 Now put the seeds of plant you want to see through pallet planks in your garden ornamented atmosphere and take well care of it even the tiny plants grow from the soil. We have planted strawberry seeds due to well growing speed and colorful charm.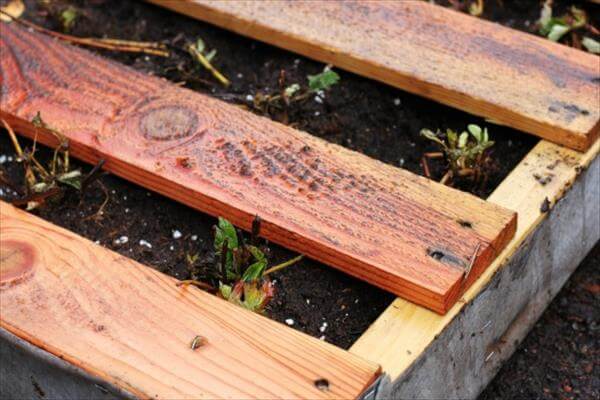 Now place it vertical in your garden, you can grow herbs and other worthy plants which are hard to find in your vertical garden model.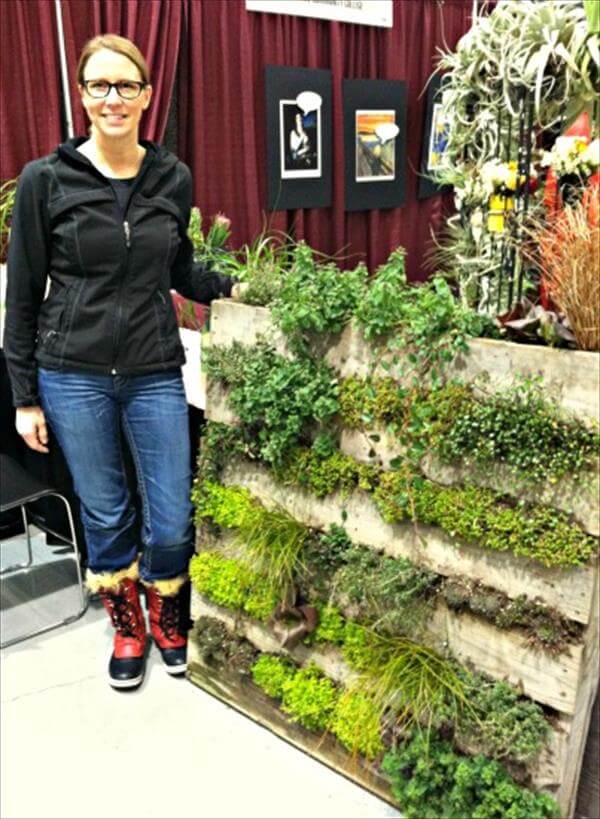 Source:99Pallets
You can put several spins on this idea.
Burpee Home Gardens added simple feet using triangular pieces of plywood.
Just use your imagination!!

If you like this check out our DIY Tin Can Garden.
Comments