1.

Use a toothbrush to make speckled eggs.

Dip the toothbrush in brown dye and flick the bristles to create a speckled effect.
2.

For an easy place setting, wrap utensils in orange napkins and fasten with a green pipe cleaner.

Get more information here.
3.

If orange and green aren't your thing, make bunny napkin holders out of pipe cleaners.

Get the instructions here.
4.

Or master the bunny napkin fold.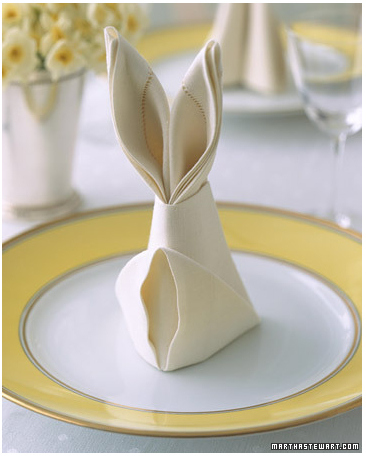 Get the directions here.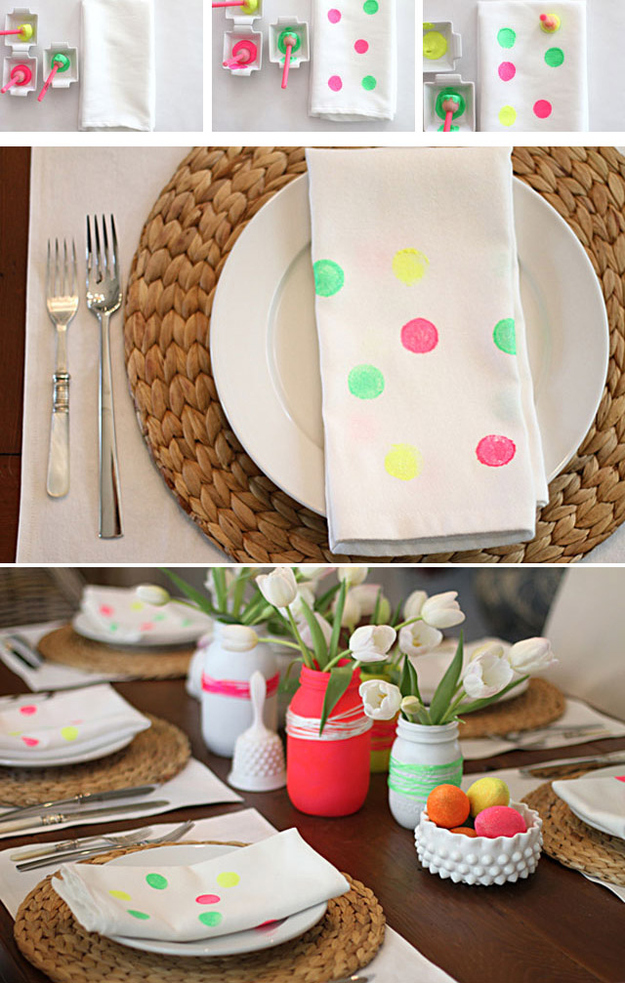 Get the instructions for these neon dot napkins here.
6.

Use a whisk to dye Easter eggs the fast and easy way.

Place egg inside of the whisk and dip into the dye. More info here.
7.

Use a (clean) rubber ear syringe to blow out egg contents.
8.

Carrot crescent rolls stuffed with tuna or egg salad make for a festive snack.

Get the directions here.
Comments